Thin hair seems to be the topic that most women need help with because let's be completely honest, WHO complains when they hair is long and luscious? Either way, you want to look good right? Here are few tips to help camouflage those thin hairs!
Change it up. You wonder why your thin boring hair is just flopping in your face. Mix it up and part it a different way. When your hair is used to laying a certain way it tends to get cozy in that spot and just lays flat. If you switch up the direction of your part, your hair will lay a way that it is not used to and it'll perk right up!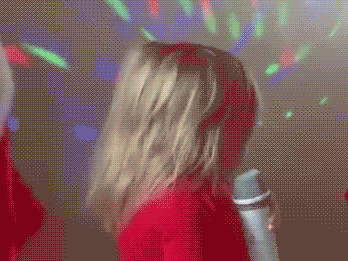 Get the right haircut. You want to go short and ask for interior layers. The layers and short cut will take off some of the extra weight giving you volume and fullness. Mention all your concerns with your hair at your appointment and don't be embarrassed. Hair stylists need to know what's wrong with your hair in the 6-8 weeks that we don't see you. 
Add a Root boost Product into your routine. 
Be Gentle with the Brush. Invest in a nice brush made of boar bristles or flexible nylon. Once again the Wet Brush is my favorite, wet or dry it! Clean your brush regularly to remove gunk which contributes to dull lifeless strands. 
Do something fun with your color. Don't go anything too dramatic that will cause breakage or damage. Well placed highlight help camouflage thinning hair. the other bonus that comes with coloring your hair is that the dye expands the hair shaft slightly so it appears thicker and fuller.
Dry Shampoo. I believe everyone can benefit from some dry shampoo. Divide and lift your hair in sections, apply it to the roots of your hair. Flip your head over and applying to the underneath for added volume. Let the dry shampoo sit for a couple of minutes. Style it as normal and Ta Da noticeably fuller, thicker and texturized hair. Read my Blog on Dry Shampoo to find the one that fits your lifestyle. 
 
Avoid Heat styling as much as possible.  I would add a Root Boost Product into your routine and save those heat products for special occasions. UNITE Hair Expanda Volume Root Energizer will expand the volume and dimension of your hair, boosting and lift from your roots. Air drying would be ideal but we all know we don't have time to sit around and wait for that. Just remember to always check your straightener and curlers, put the heat settings on low/medium. Your hair is already thin, treat it with the best care possible. 
Do you have hacks that help you with your thin hair?   
Til Next Time!
XOXO
- ALi Rae
Please reload